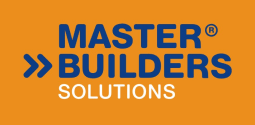 The Master Builders Solutions brand has combined all the professional knowledge and skills of specialists who have provided the development of many solutions for the construction, maintenance, repair and restoration of buildings and structures. When creating Master Builders Solutions, the experience gained over more than 100 years of work in the construction industry was taken into account.
The complete package of solutions under the Master Builders Solutions brand includes reliable products for construction, maintenance, repair and reconstruction:
Chemical additives in concrete
Cement additives
Solutions for underground construction
Materials for the screed device
Solutions for the repair and protection of concrete
Waterproofing solutions
Sealants
Floor strengthening mixes
Our unified system of product names under the Master Builders Solutions brand allows you to present a package of solutions to customers and partners as clearly and easily as possible. The name of each product reflects a specific application, function or performance of the product.
Professional knowledge and skills of our team for your project
All the advanced developments and experience of the global community of experts of the Master Builders Solutions concern in the construction sector are presented in our solution package.
We provide the selection of the right products to solve your specific tasks in the field of construction.
We cooperate with specialists from different fields of activity and regions of the world, and also rely on the experience gained during the implementation of numerous construction projects.
We use the global technologies of Master Builders Solutions, as well as deep knowledge of the needs of our customers in different regions to develop innovative solutions that contribute to the prosperity of our partners ' business and ensure the sustainable development of the construction industry.
The Master Builders Solutions brand combines all our professional knowledge and skills that will allow you to implement your construction project, starting from the design stage until its successful completion.
Official website of the partner  https://www.master-builders-solutions.com/ru-kz