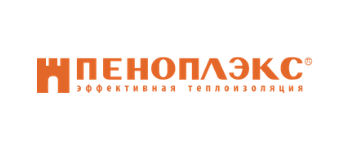 One of the activities of the PENOPLEX company, which is a major Russian manufacturer of construction products based on polymers, is the development and production of decorative and finishing materials made of polystyrene under the PLINTEX ® trademark.
PLINTEX ® products are manufactured at two plants, one of which is located in the North-Western Federal District of the Russian Federation, in the city of Kirishi (Leningrad Region), the second outside the Russian Federation, in the Republic of Kazakhstan (Kapchagai).
Having the largest scientific, research and production base, the plant uses the most advanced technologies that allow producing a wide range of products. Both plants are equipped with modern equipment and are 100% automated.
Quality control — production facilities are equipped according to the white room principle, and a certified factory laboratory participates in a 4-step quality control: acceptance of raw materials, loading it into an extruder, cutting of products and acceptance in a certified laboratory.
Official website of the partner https://www.penoplex.ru/